Product Updates
October 2019
New Conversations feature lets you chat with customers and other external parties.
Assembly Improvements including viewing the assembly tree
Other Enhancements including:

Downloading the primary part file from the viewer
Search by "Purchase Order #" in the "Orders" tab
The CSV generated from the Quotes and Orders lists now includes a column for status
See the full list of updates here.
September 2019
September was a huge month of updates on the platform. Check them out in more detail here.
New and Improved Viewer Experience
Use the Internal Team Chat when viewing parts to make sure your team is on the same page.
Use the new Parts section to view the parts across the platform
August 1, 2019
The Smart RFQ now prompts your customers for thickness when uploading DXF files.
We expanded the customer and company notes to allow many more characters
The Orders CSV now contains the "Ships on" date
July 25, 2019
You can now have negative numbers in your P3L pricing formulas.
Searching in quotes and orders has been improved. When you search, you will be taken to the "All" tab to ensure you see all search results.
July 18, 2019
The Quotes and Analytics pages are now faster!
Operation variables in the Operations modal now appear in the order they are declared in your P3L pricing formula.
Major Improvements to Milling and Sheet Metal interrogations. Learn more here.
July 11, 2019
Updated Default Home Tab
You spoke, we listened. When you come to the Quotes home page, your default tab will now be Drafts. See which quotes need to be edited and which are ready to go, right away.

Edit Quote-item Notes For Any Quote Status
You can now edit notes in the Manufacturing Notes box or the Internal Notes box for any status. You can also add quote specific notes, such as true cycle-time, to continue to dial in your pricing the next time around.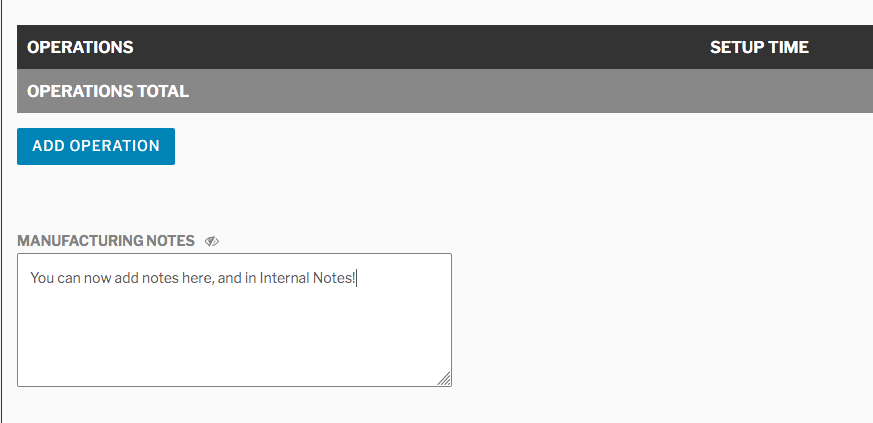 New Help Beacon Location
We've moved the Help Beacon to the bottom left-hand of the page. Depending on your screen size, it may shift back to the right-hand side of the page. Reach out to us at any time!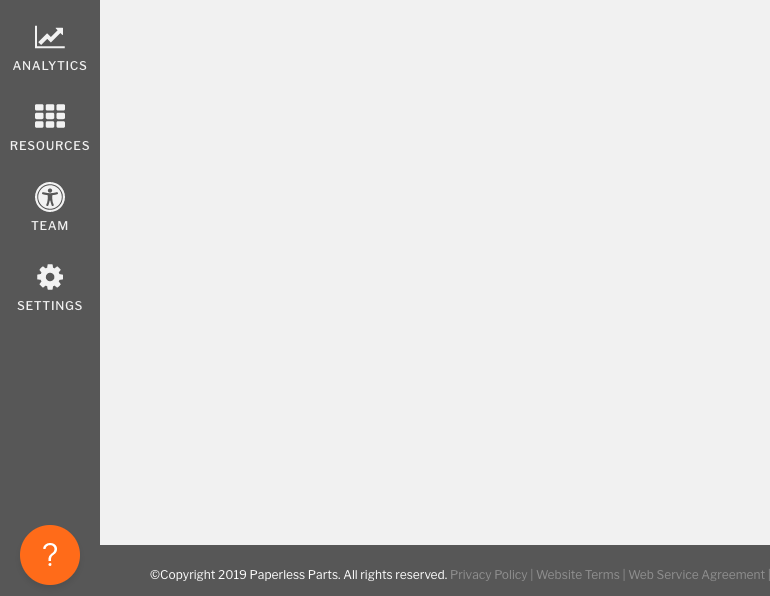 July 2, 2019
Improvements to P3L Overrides
When you have a P3L variable for an operation that is calculated based on other variables, changing the previous variables will recalculate new one. This allows for more dynamic variables and calculations to help you price your operations.

SES Email Verification Updates
When your teammate registers for Paperless Parts, they now also get sent the AW SES email verification that lets Paperless Parts send emails on their behalf. You can now also resend these emails to your teammates if they miss it the first time.

Customize Manufacturability Rules for Milling Processes via P3L
You can now customize your milling manufacturability rules! Contact us to change your hole depth threshold, minimum radii, milling strategy, and more.
June 26, 2019
Updates to the Quote Interface
The Quote interface has been updated to make it more intuitive and easier for you to add customers, find the information you need to quote, and apply expedites.
Override Setup Time and Runtime Units
You can now update the setup time and runtime display units from the ops modal. You can also change the default display units when setting up the operation.
Override Shop Variables % on Your Pricing Summary
You can now override shop variables by modifying the %. This will apply the override % across all quantities.
Add Customers to Quotes By Searching for Their Company Name
When adding customers, you can now search for the customer by their company name in addition to their name and email.